[

 

So… what's this thing again?

 

]
It's the (

not so

) classic adventure game where perspective changes everything!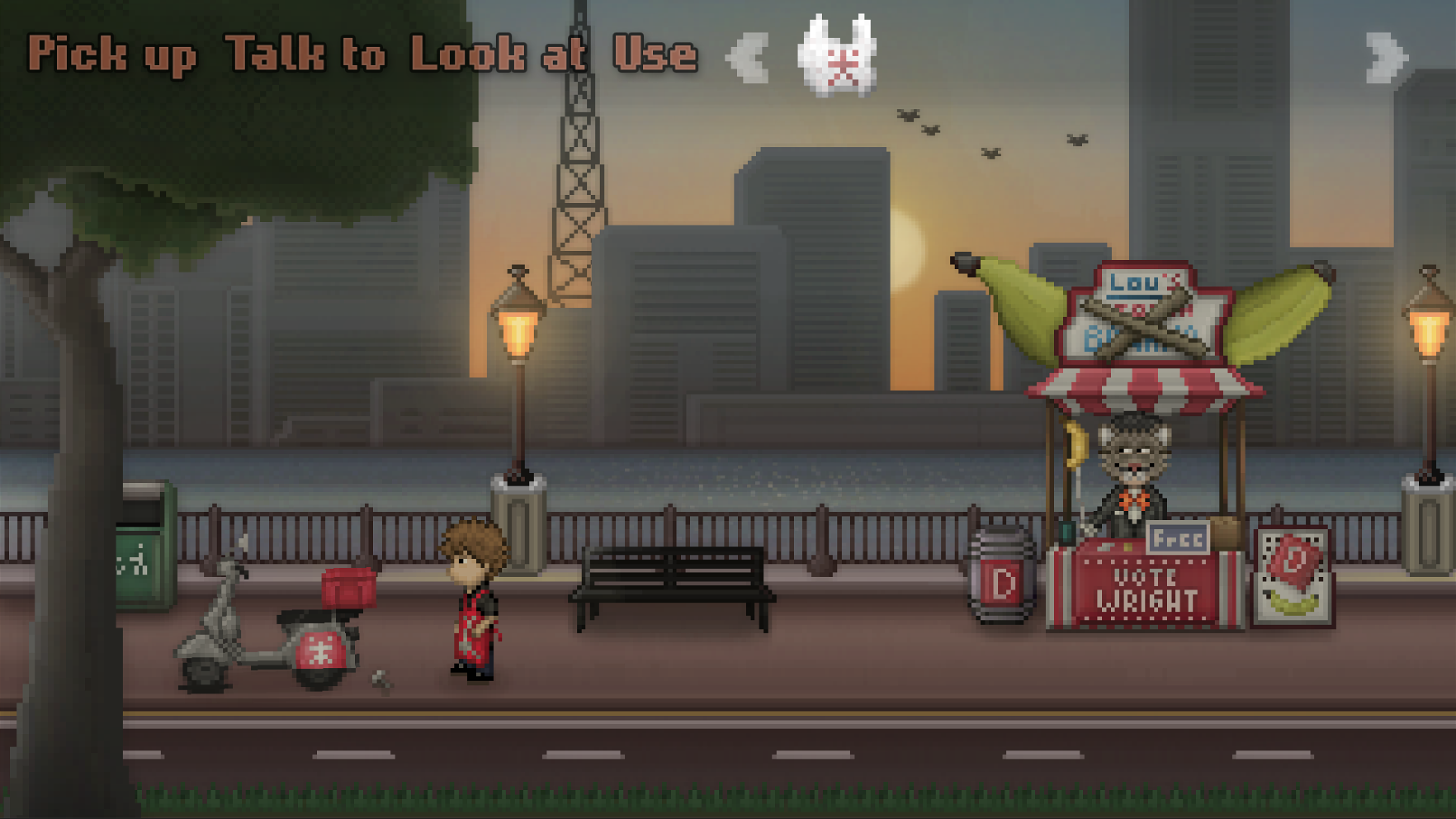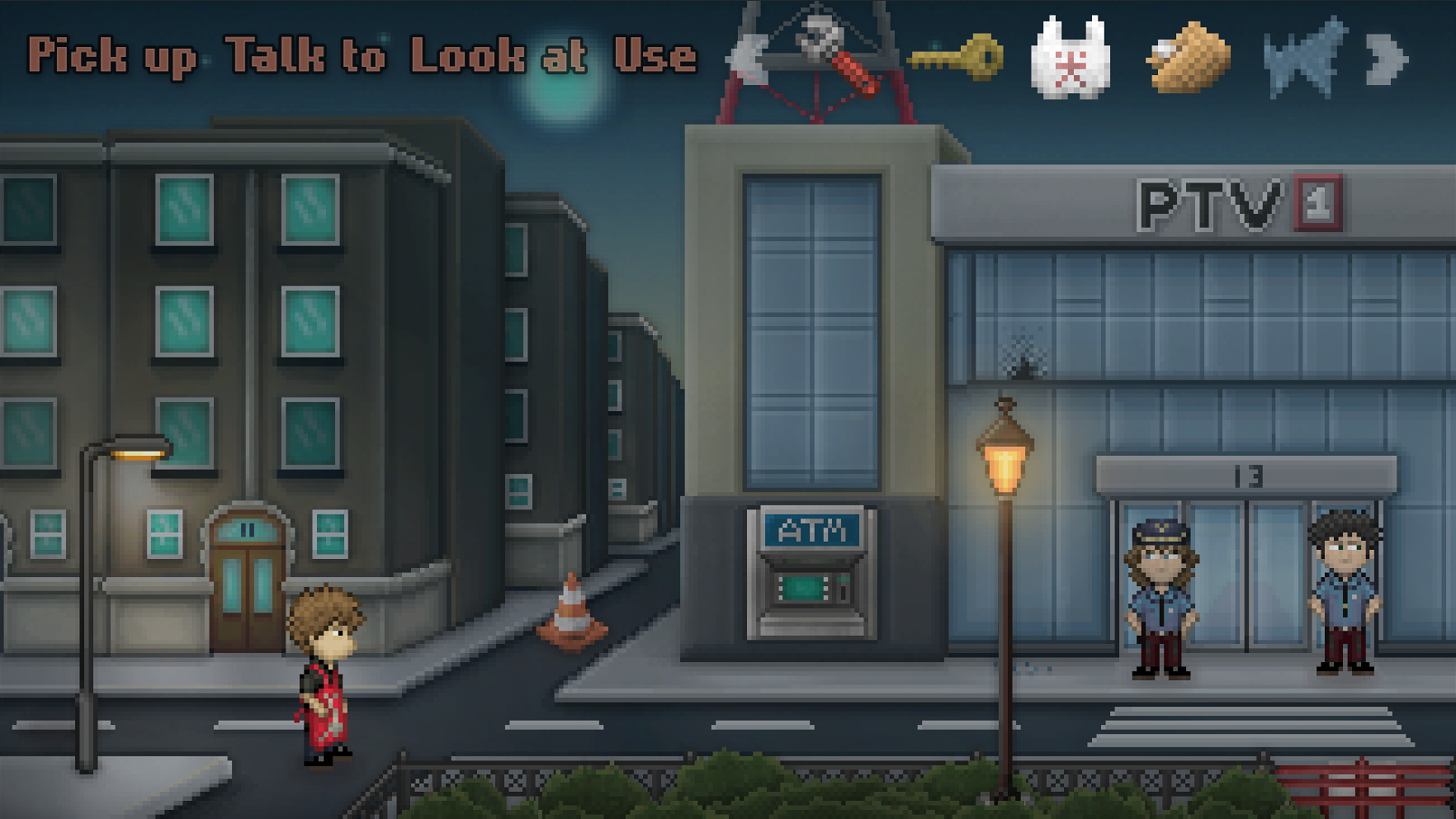 (You know, those old games where you had to control a guy using an odd white cross.)

[

 

Okay, and what does it even mean?

 

]

…
…
Fine, here's a little context:
The game has three plots.



Three opportunities to live

Port Valley's Election Day

from the point of view of three unusual "heroes"!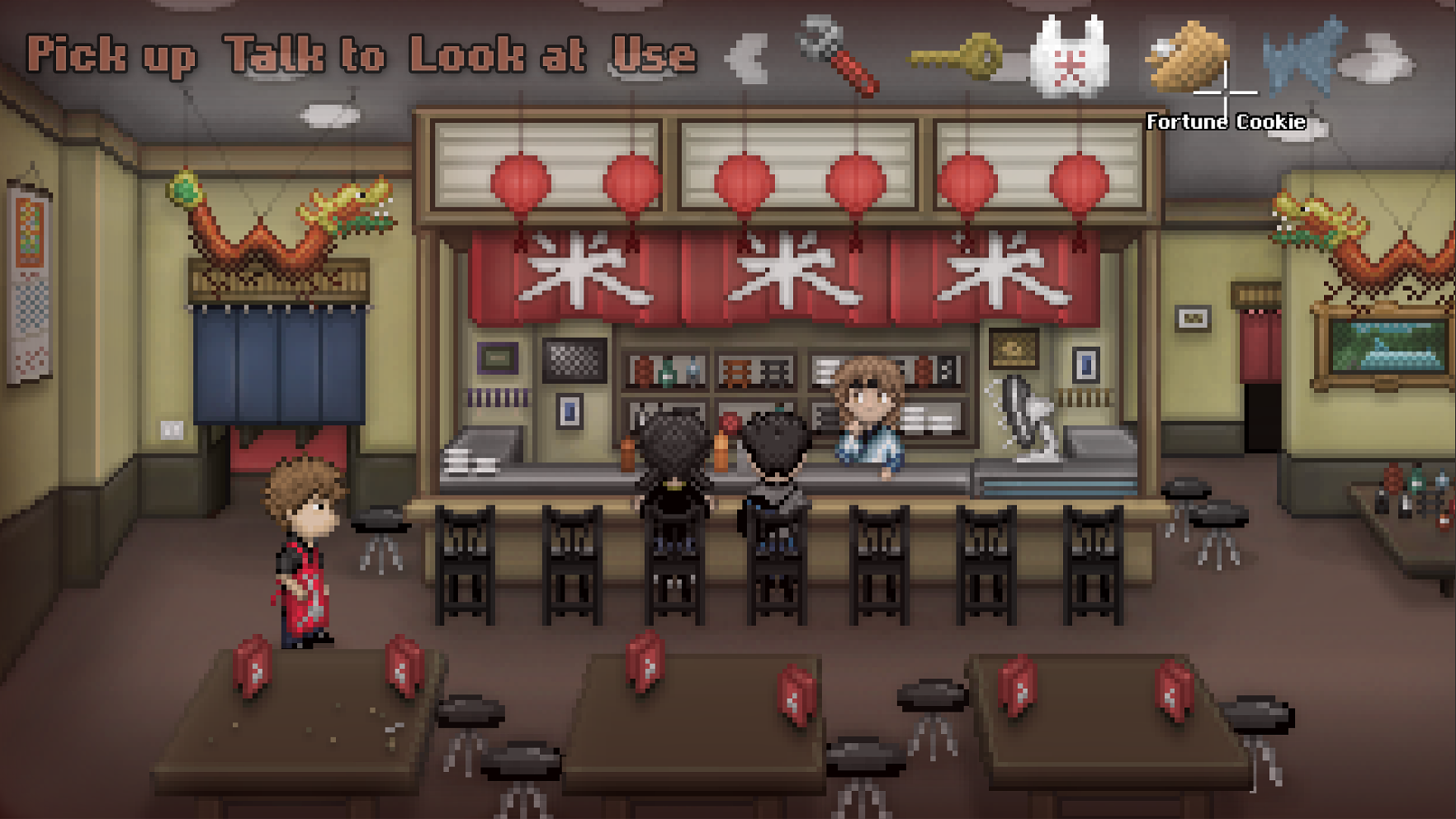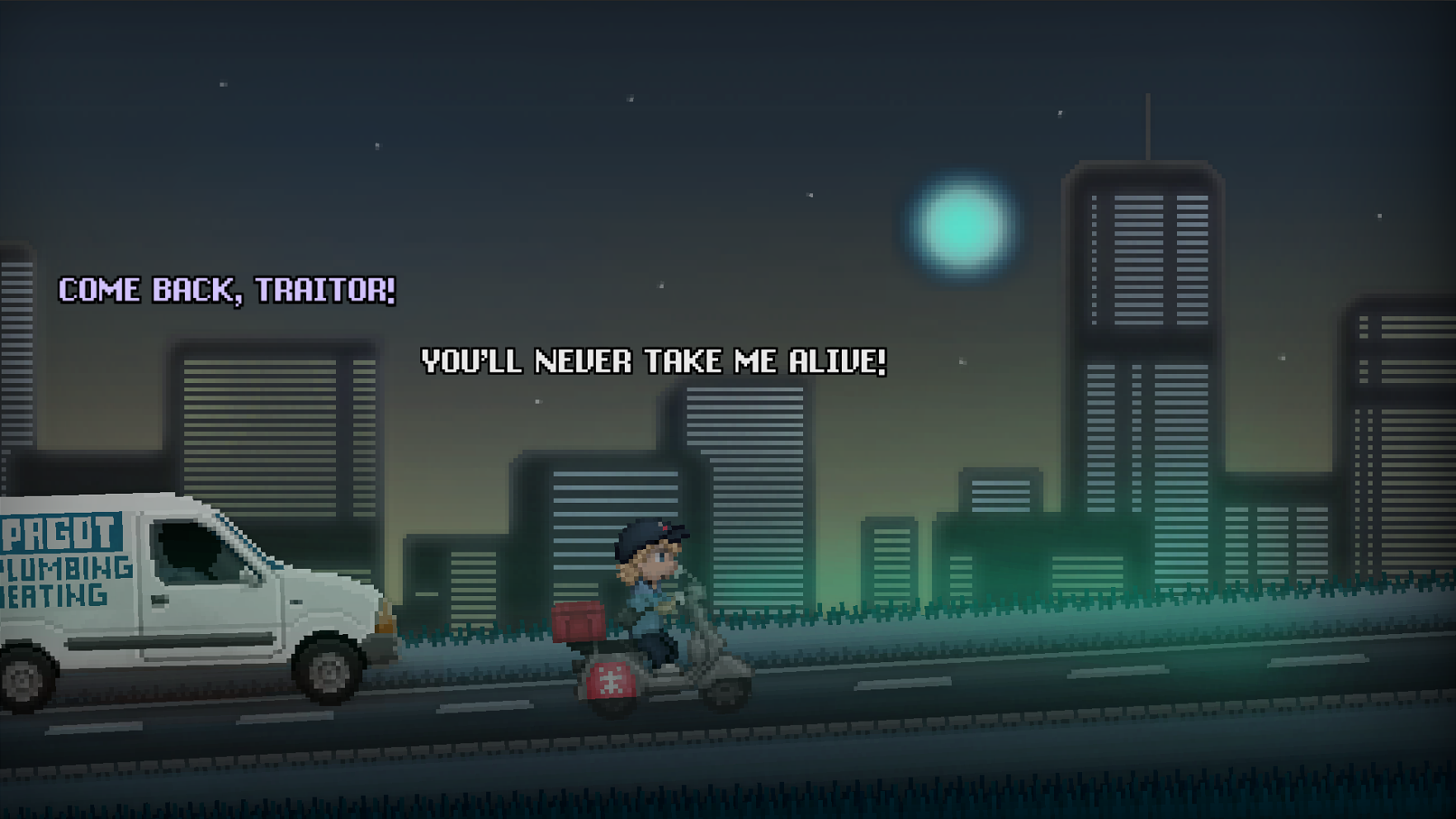 A

 lazy

Asian food delivery guy

…                                          a mysterious

plumber…
…and well,

someone else

.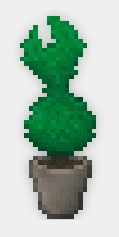 (*Not actually a playable character.)

Prepare yourself to overcome the crossed paths of Port Valley's bizarre citizens and
unfold an obscure plot that seems to be tying together these apparently unrelated stories.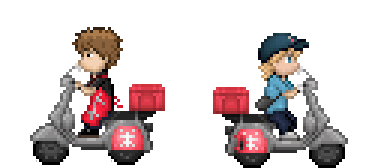 WORK… REVENGE… POLITICAL CONSPIRACIES… a BANANA BALLOON…
…everything was meant to clash on this specific day.

(Just a filler image passing by to show another scenery of the game)
[ 

Sure… but what else can I do in this game? ]



Whatever you want to! That's the beauty of adventure games!
. You wanna USE a cat on a chair?

Please, go on

!
. Maybe TALK TO a pipe?

It's your choice

!
    . PICK UP a tree?

Oh, boy

!

We speak the same language

!
      
(As long as those funny interactions had been programmed, which is not common, but you guys never read this stuff in brackets, do you?)
[

 

Why would I play a dead

NOT THAT POPULAR

game genre?

 

]
. Because this is not yet another retro looking game trying to take back
"the charm" or exploit the nostalgia factor.

. The only goal is to borrow the classic mechanics and make something
new to show that this genre still has a lot to say.

ALSO LOOK AT THIS PUPPY !!
(I think he likes you

…

)